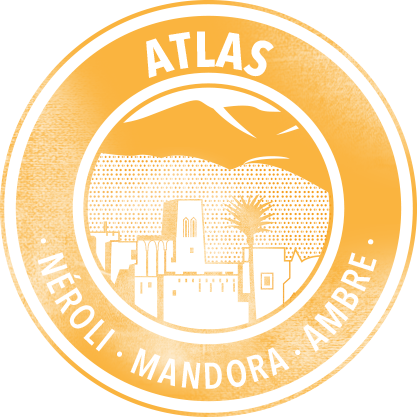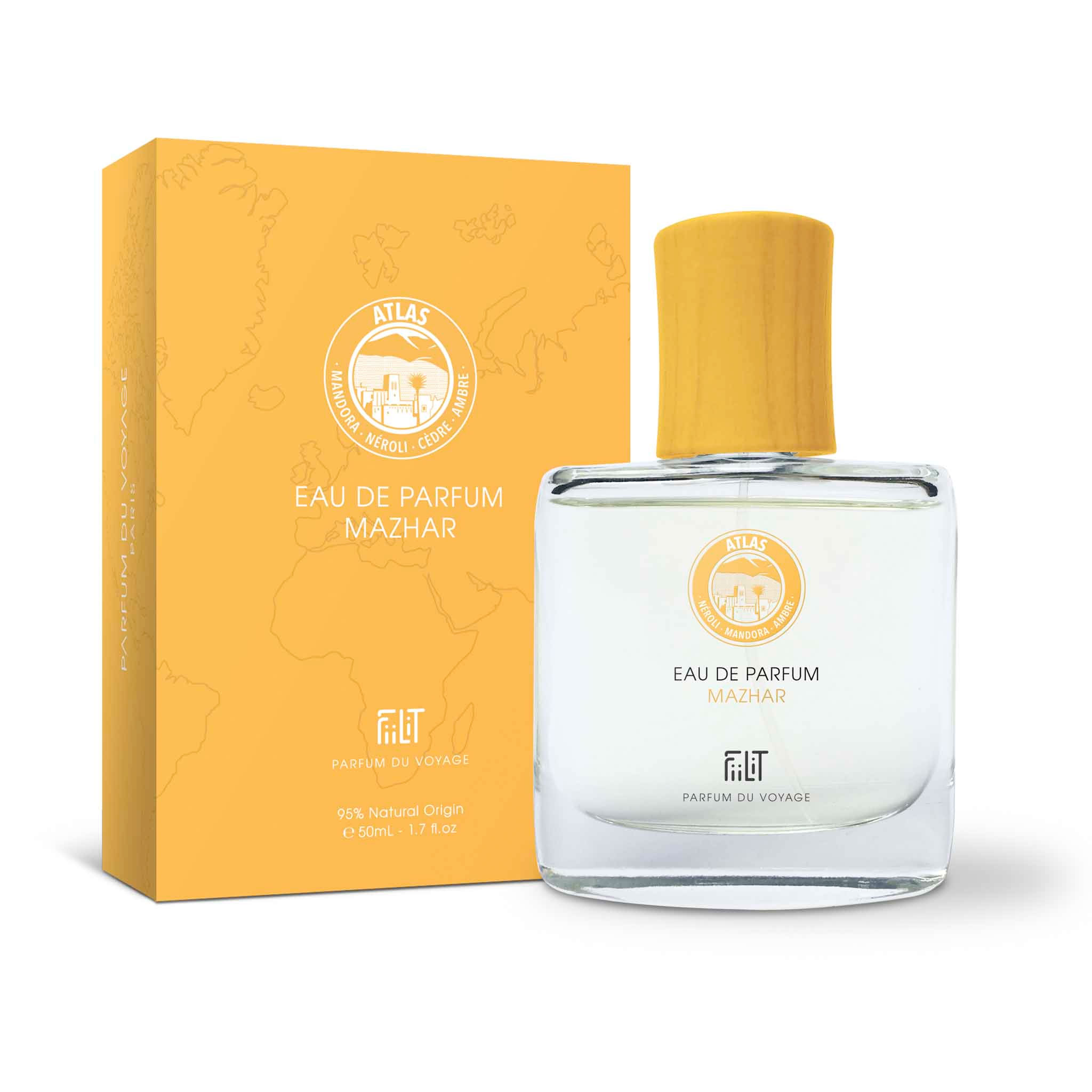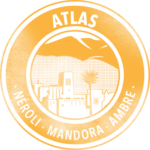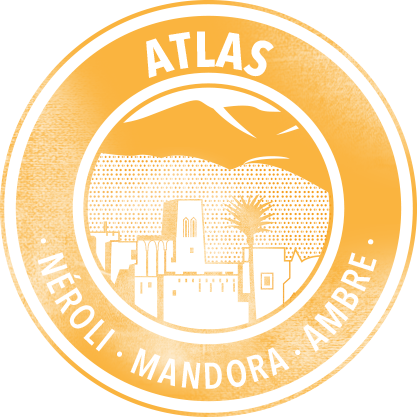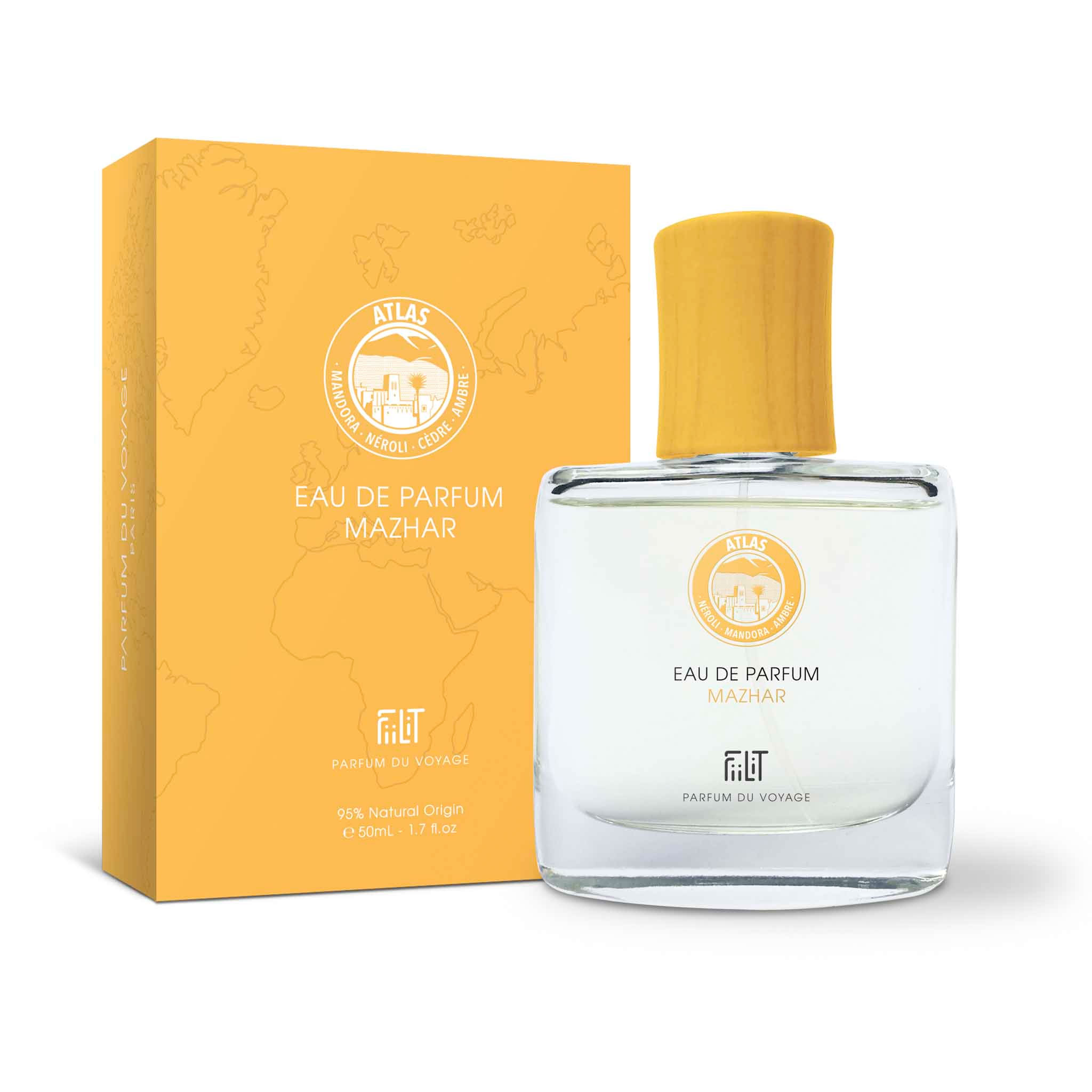 MASHAR
pleasant, enveloping everything, sunny, floral-oriental


The Atlas Mountains in northern Africa lie under a southern sky. The land of spices and hidden treasures.

The eau de parfum first unfolds with citric notes of the mandora, then envelops us with the scent of innumerable scents
Moroccan orange blossom. MAZHAR is a secluded oasis in the valleys of the Atlas Mountains.
It exudes exactly this gentle fragrance of neroli oil.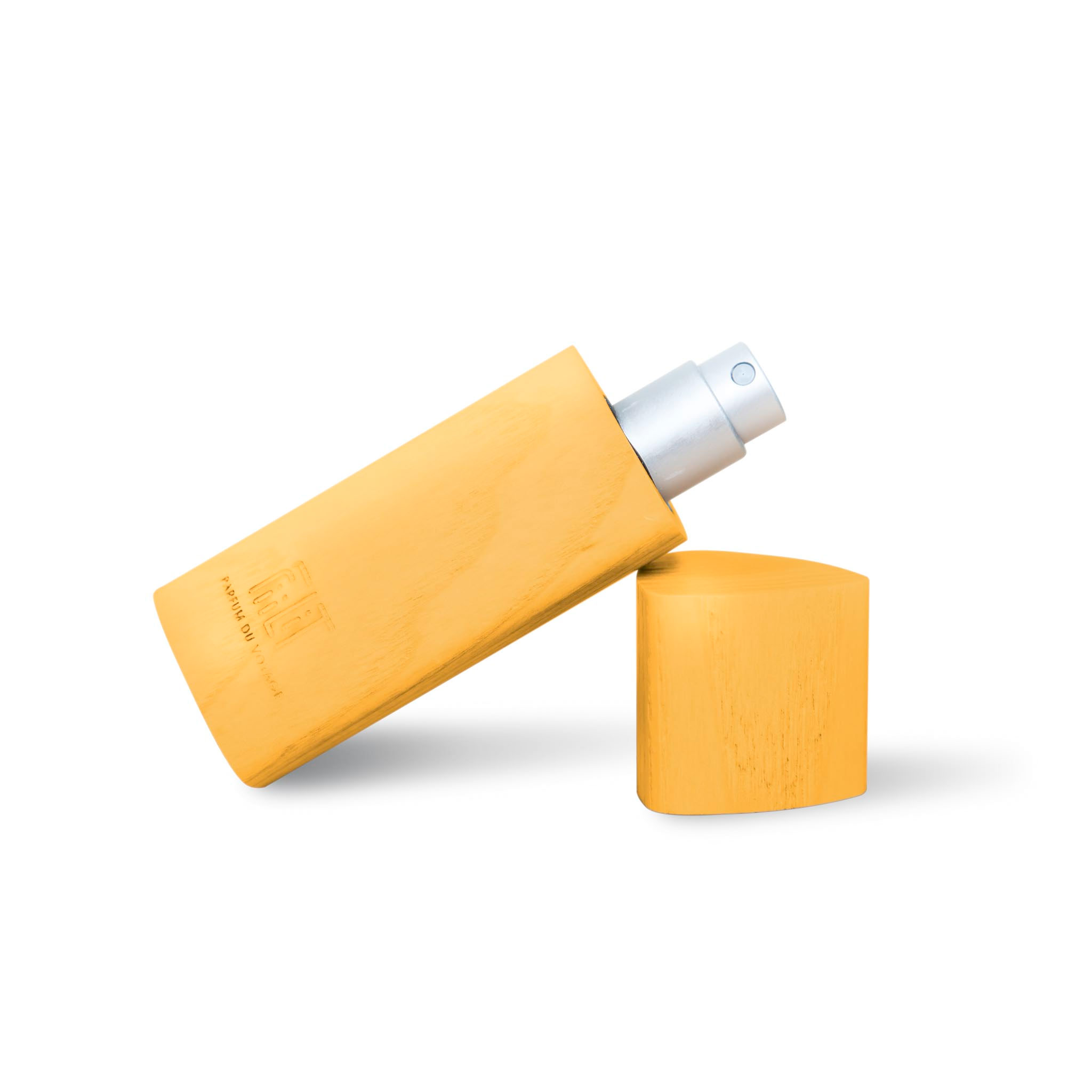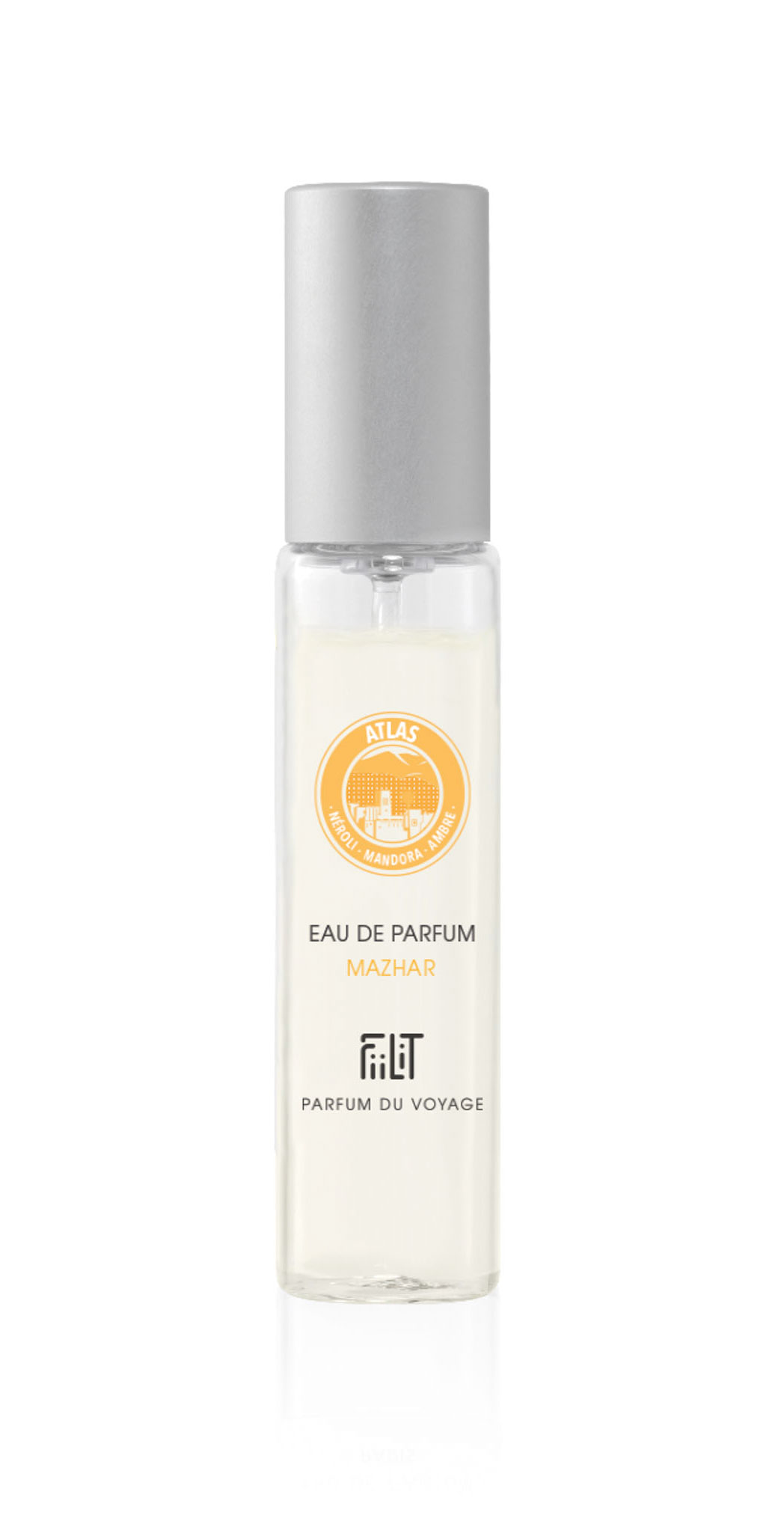 FiiLiT, travel perfume with clean formulas and natural lines in unique wooden case.
Its small size invites you to travel.
The mini-flacon is refillable.
All FiiLiT perfumes at a glance