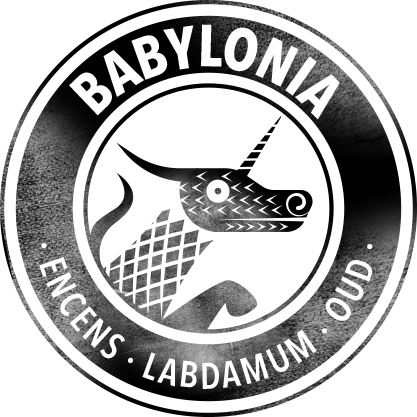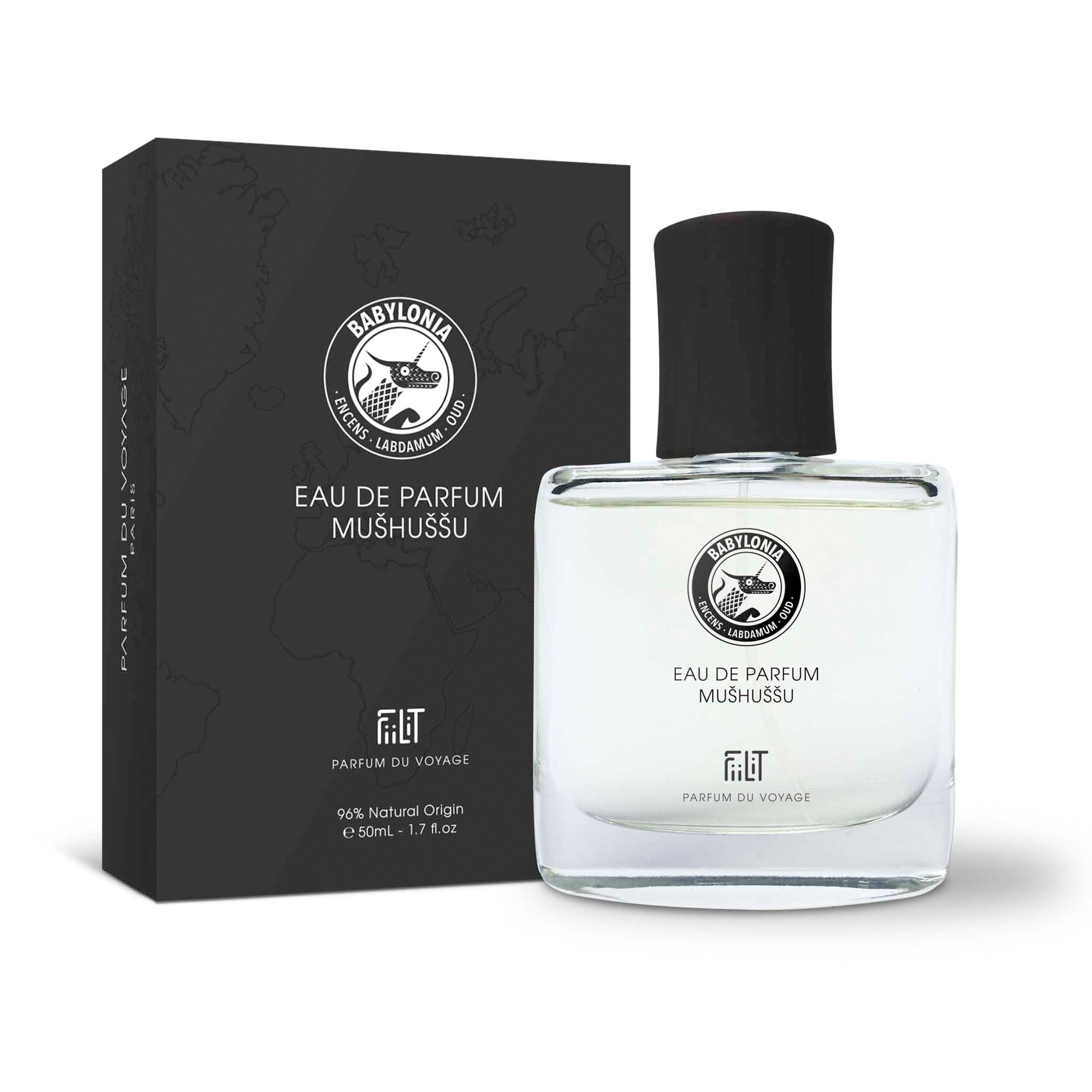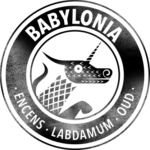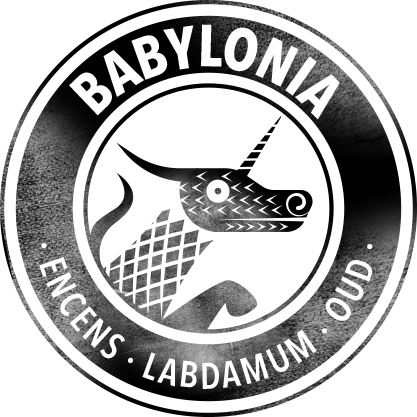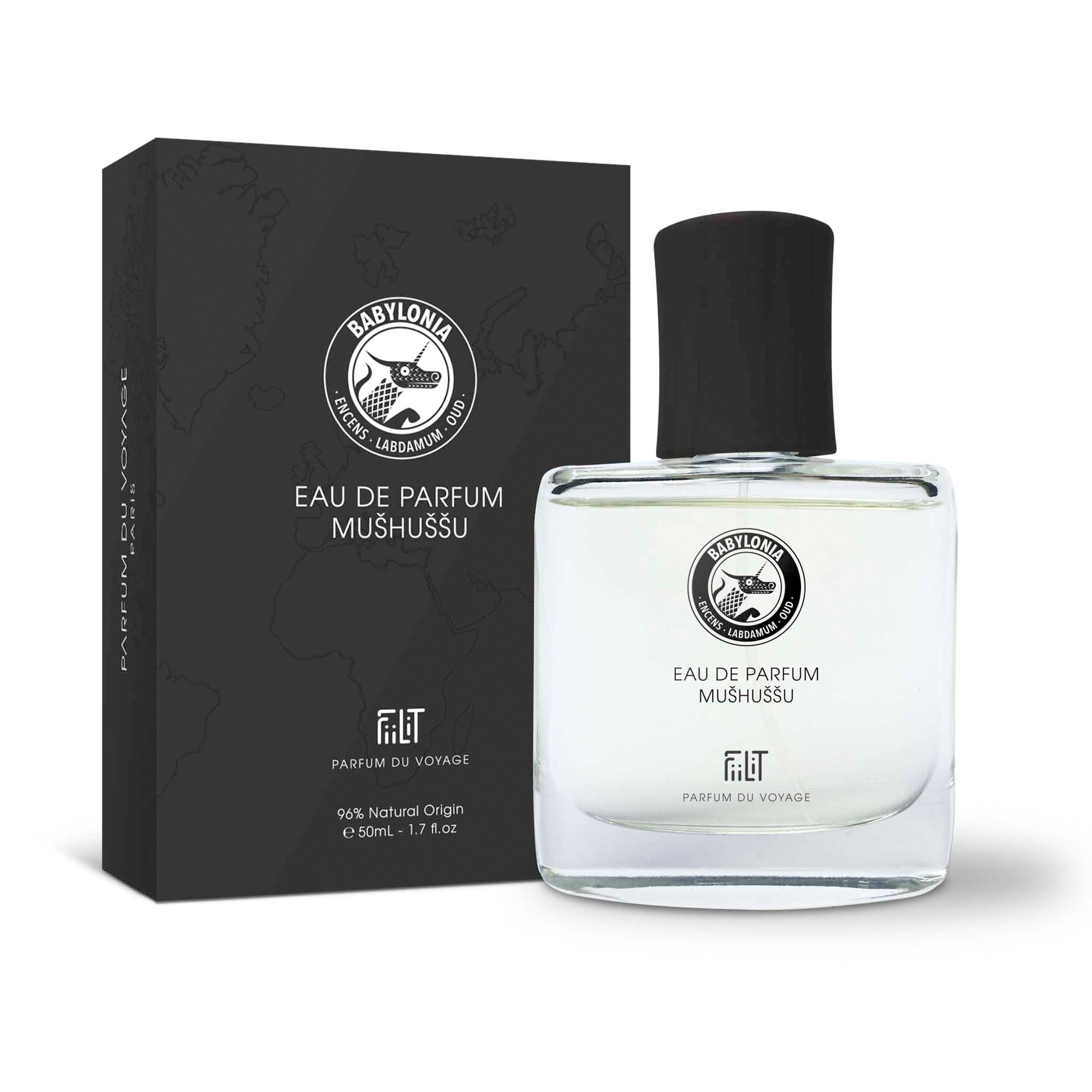 MUŠHUŠŠU
sensual, spiritual, leather, oriental-woody
In the "Hanging Gardens of Babylon", one of the Seven Wonders of the World, Queen Amytis of Media, the wife of Nebuchadnezzar II, discovered
their homeland again: wooded mountains with cypresses, cedars, almond trees, figs, quinces, pomegranates and orange trees.

The snake dragon Mušhuššu watches over this eastern paradise.
He takes us into the dance of scents carried by oud, the wood of the gods.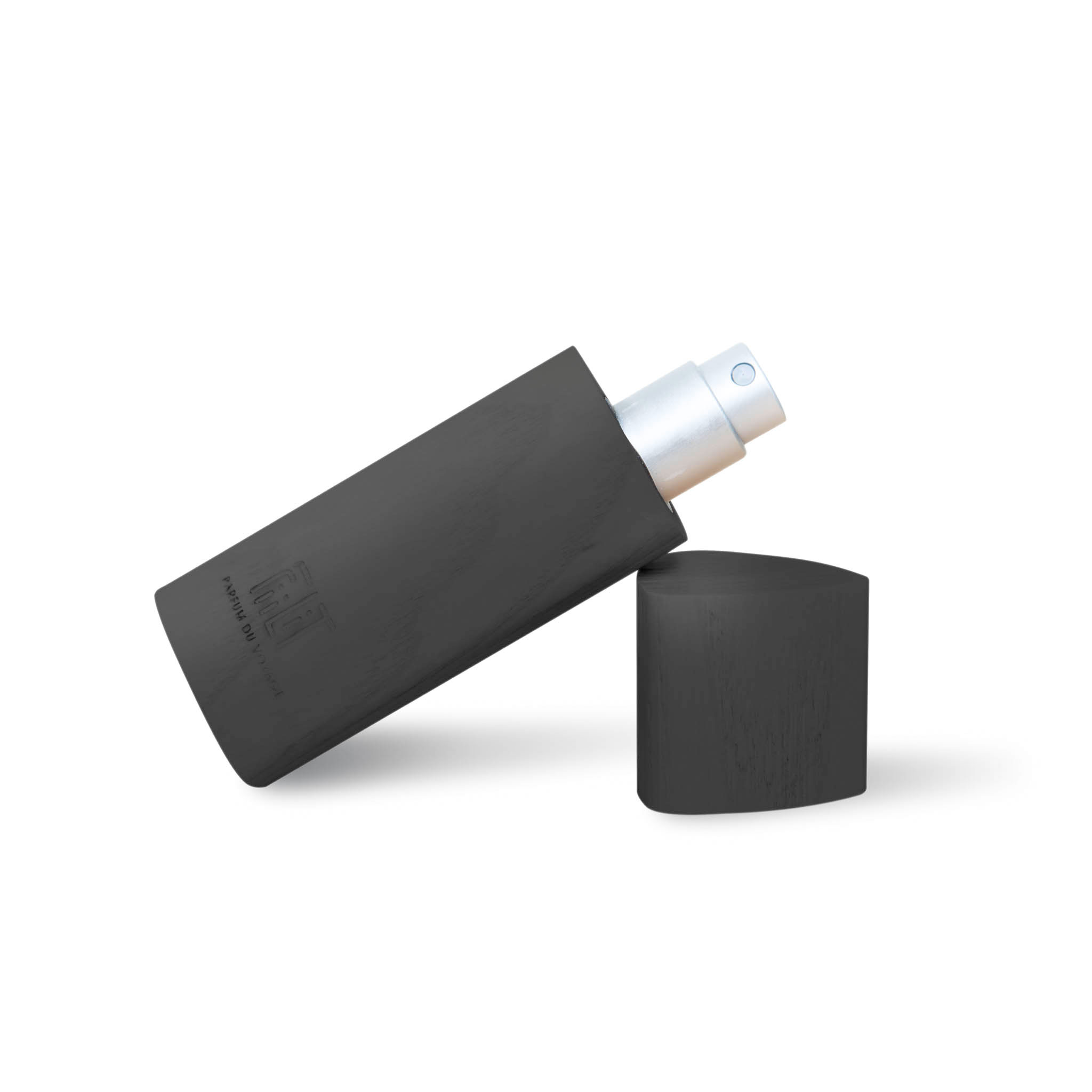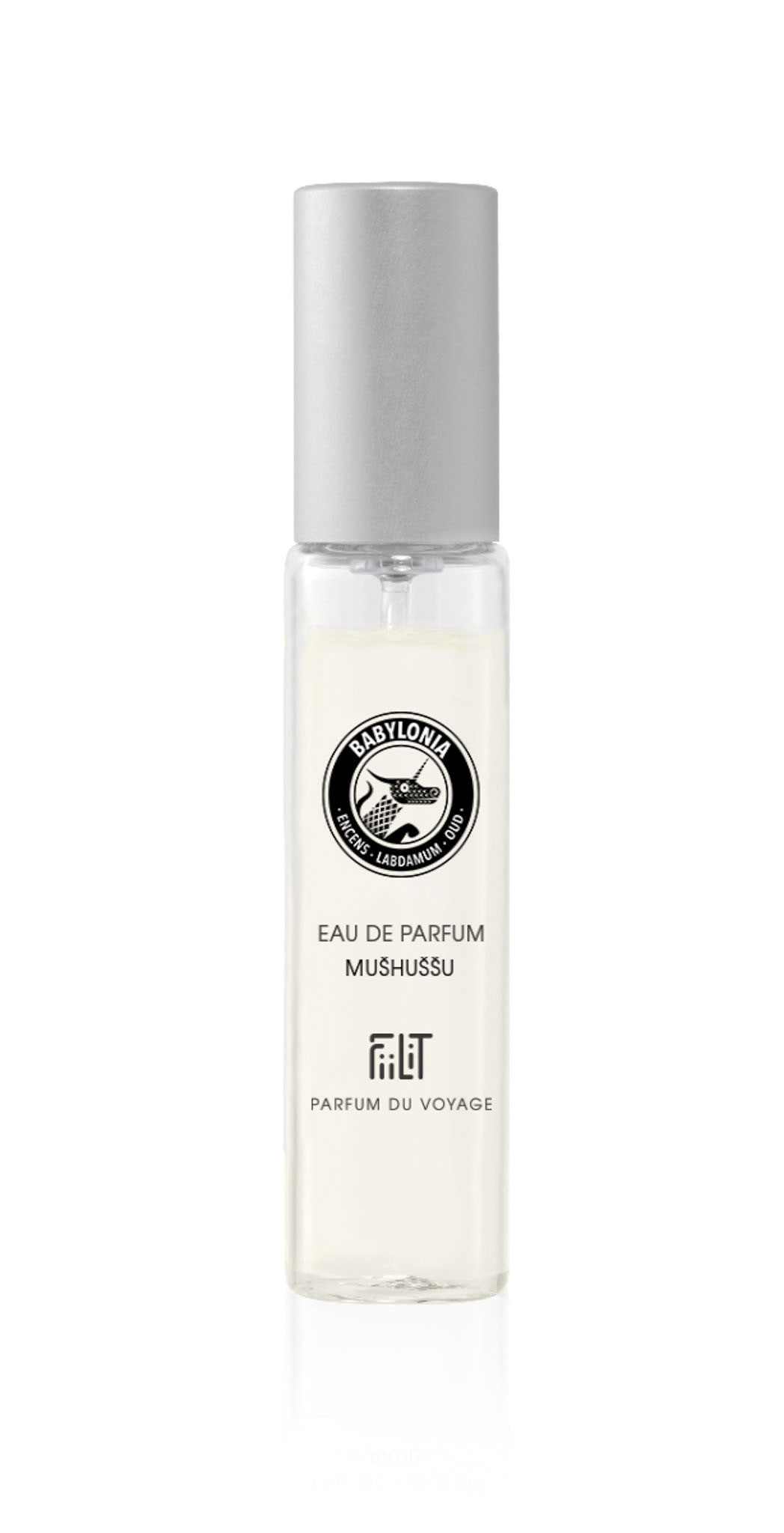 FiiLiT, travel perfume with clean formulas and natural lines in unique wooden case.
Its small size invites you to travel.
The mini-flacon is refillable.
All FiiLiT perfumes at a glance