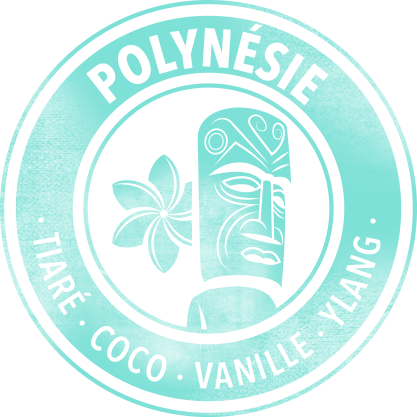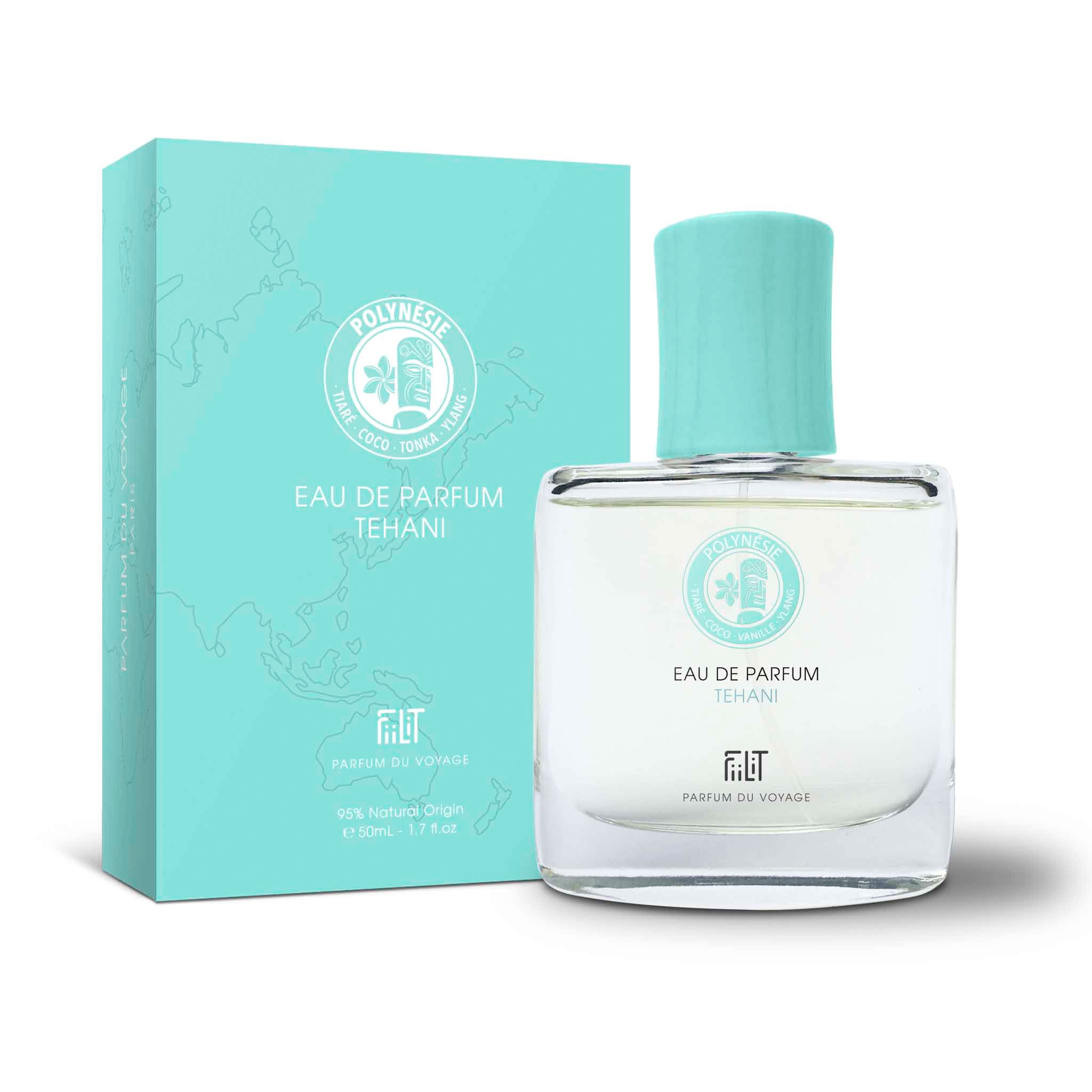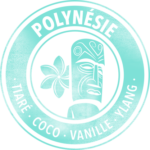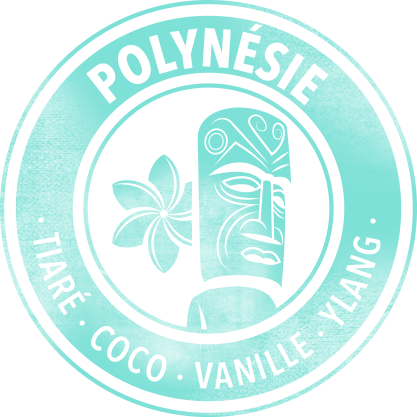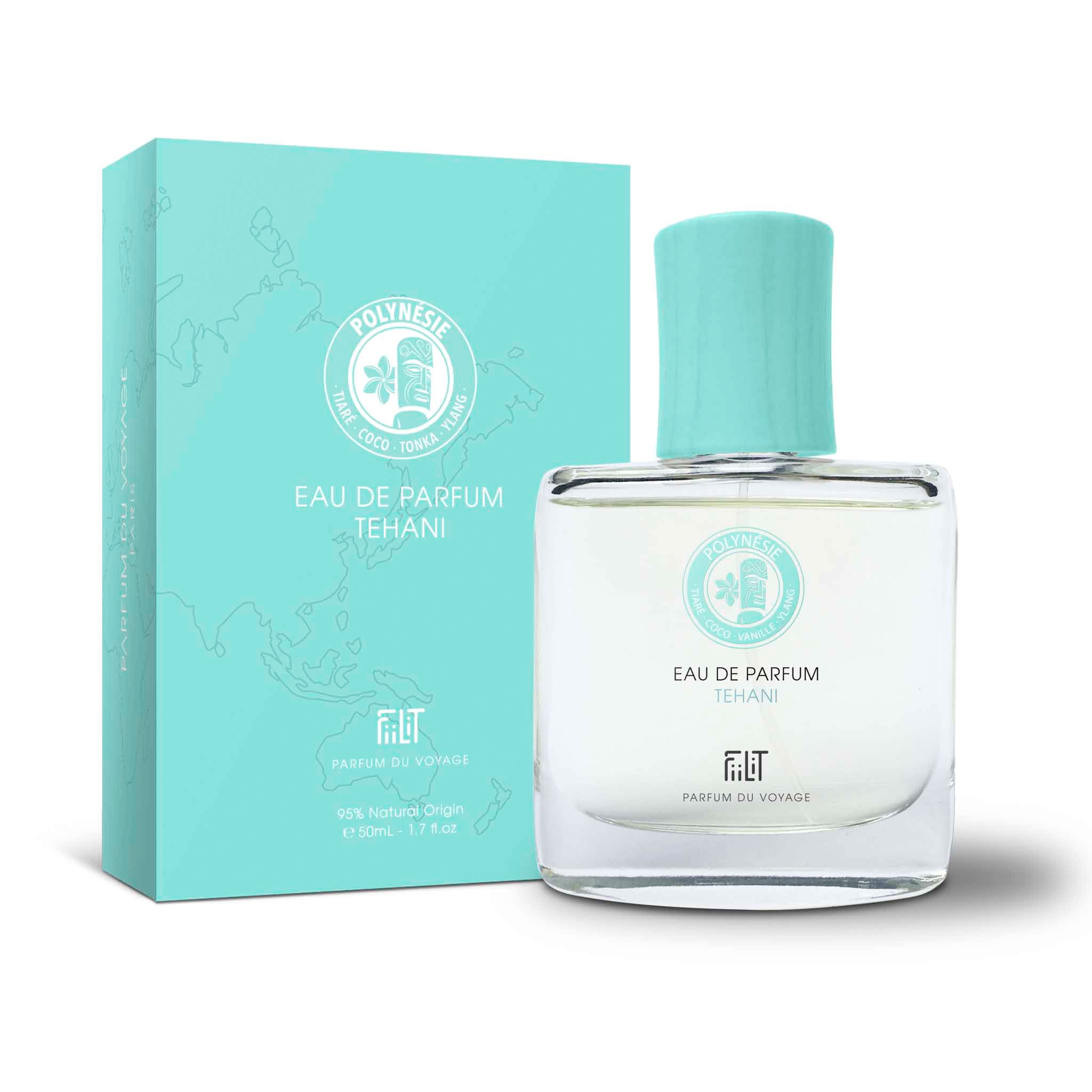 TEHANI
Graceful, smooth, paradisiacal, floral gourmand
TEHANI means the caress of sweet-smelling flowers in Tahitian. Secluded in the middle of the oceans blue waters,
the island and wealth of the endemic flora transport us to paradise. A natural tiare. In Tahiti, the legend of the tiare flowers origin is still told:
the gods transformed a radiantly beautiful woman sleeping in the garden of flowers into a magnificent and unique blossom,
lost in the valley as the fruit of forbidden love.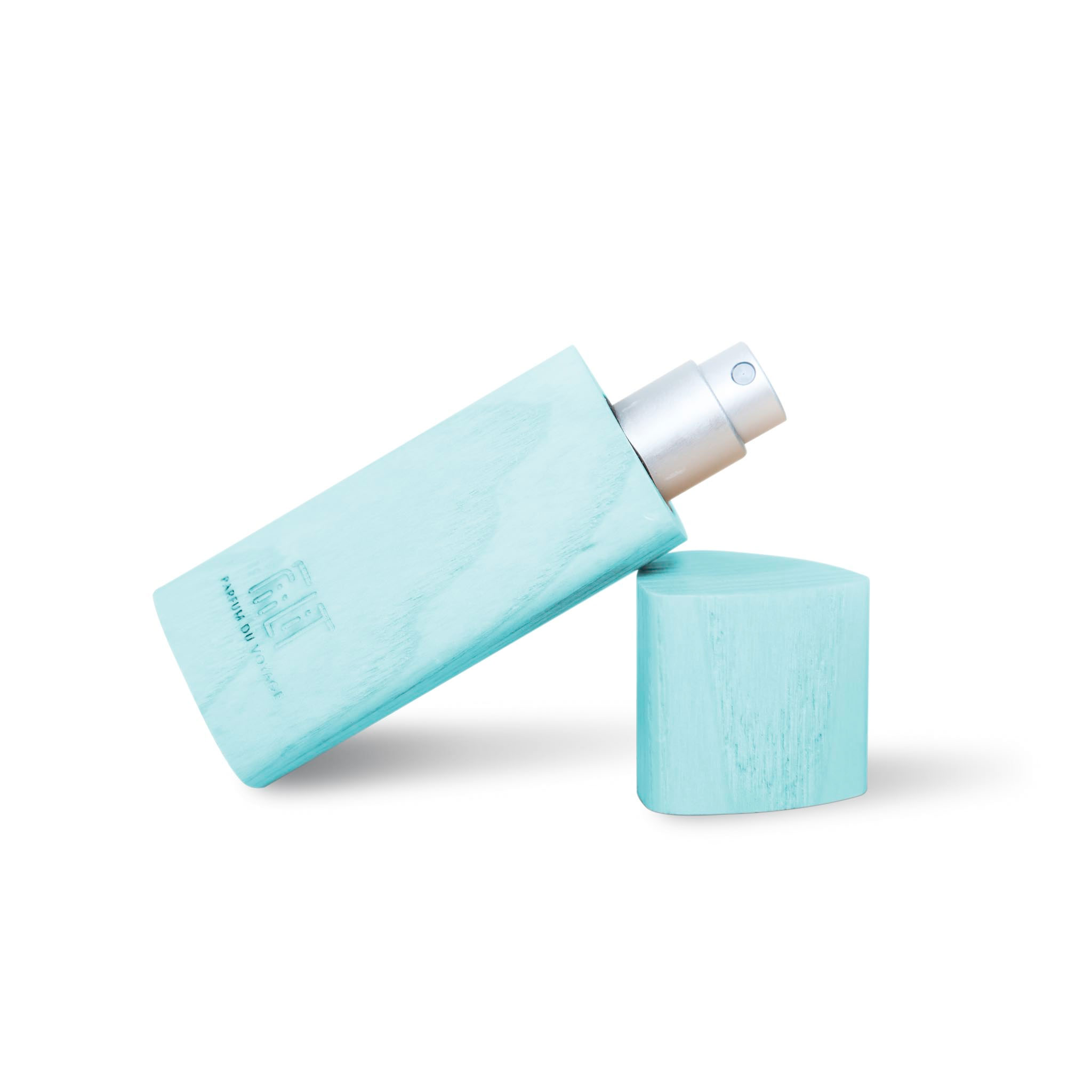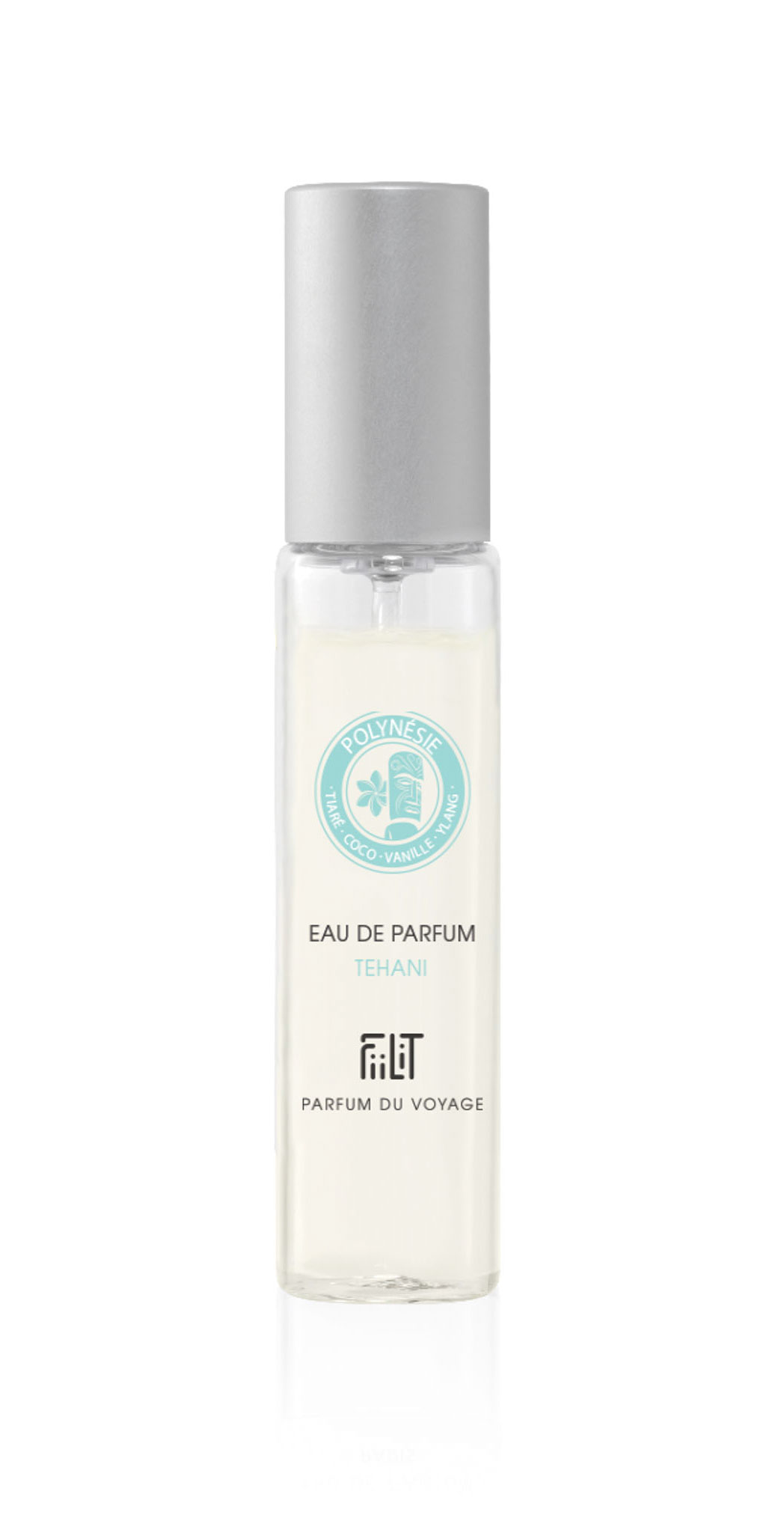 FiiLiT, travel perfume with clean formulas and natural lines in unique wooden case.
Its small size invites you to travel.
The mini-flacon is refillable.
All FiiLiT perfumes at a glance